Floors
PROTECT your Marble/Stone Floors from Staining and Deteriorating.
Marble Everlast are accredited to apply the highest standard, premium grade sealers on the market designed to protect your floors and maintain its natural beauty.
There are two types of sealers we use, Tropical and impregnable. Contact us today on 0401 508 938 to arrange an inspection and evaluation advising the appropriate seal for your Marble and Stone floors.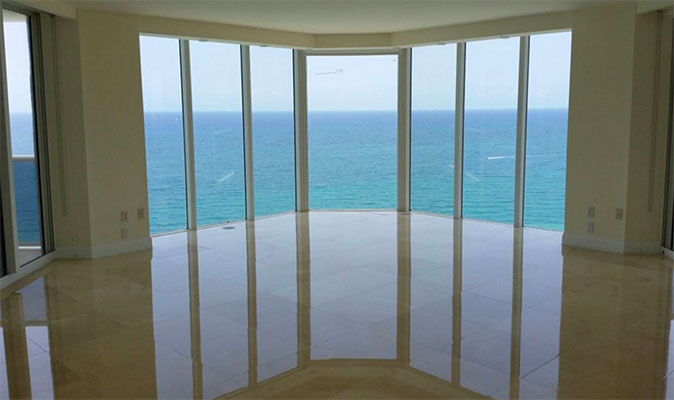 Please note: Be mindful that you may encounter cheaper quotes for sealing your Floors. It is highly likely the sealer is of a low standard that will more often than not last only a few weeks or months at best and wear off leaving your Marble or Stone susceptible to damage.
Why is it Important to Seal Your Stone?
Natural stone are characteristically porous in nature and can absorb dirt, oil and moisture that will have a damaging effect on its appearance. A premium penetrating sealer is designed to repel substances that can stain your floor easily if a sealer was not present. Having a sealer applied on your floors adds protection and durability as well as peace of mind knowing your Marble or Stone is protected in the long run.
Some of the Common Stones we Seal?
| | | | | |
| --- | --- | --- | --- | --- |
| Marble | Granite | Travertine | Limestone | Terrazzo |
| Quartz | Sandstone | Slate | Terracotta | Concrete |
Reminder: Please remember all Natural Stones can be Sealed, if it is Porous it most likely requires Sealing
Sealing is often overlooked with Natural Stone and more than likely will cost you more if extensive damage is irreparable. Sealing provides you with peace of mind and an investment to preserve and protect the Longevity of your existing or new Stone Floors.
Call Marble Everlast on 0401 508 938 to arrange an inspection and FREE quote. Alternatively you can submit an enquiry on the contact form on this page.
Get Started & Book Now!
Brisbane's local stone restorations & repair specialist
Get started on improving your precious stones
and home enhancements.
Copyright 2017 Marble Everlast - All Rights Reserved