Floor Repairs
It is very common for Marble or Stone Flooring to Crack, Chip or even Stain
 Marble floor tiles tend to often become cracked, chipped or pitted and require repair to order to reinforce and stop moisture or liquid seeping further through the defects in order to prevent any further possible damage and discolourations.
Marble is typically a softer Stone than most and heavy traffic and constant wear as well heavy objects being dropped onto the surfaces can make your tiles susceptible to this sort of damage.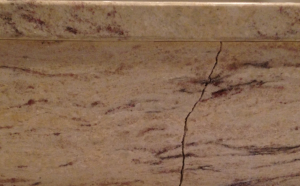 Often these type of repairs are also fixed in conjunction with our diamond polishing procedures if you are having a polishing restoration carried out.
 Staining can potentially be removed with our special poultice product that seeps the liquid and moisture of the staining from beneath the surface to the top. This process normally requires 24 hours to work and two days to complete.
 Benefits Of Floor Repairs
Reinforces a stronger chain of durability in the tiles where the defect was initially present
Stops dirt, liquid entering the defective part to prevent any further damages and discolourations.
Defective part is filled  is filled to a similar colour to the stone or to match the natural fissures and textures of the Stone.
Inexpensive and peace of mind provided
Contact us today on 0401 508 938 for a FREE quote. Alternative you can submit an enquiry on our contact form on this page
Get Started & Book Now!
Brisbane's local stone restorations & repair specialist
Get started on improving your precious stones
and home enhancements.
Copyright 2017 Marble Everlast - All Rights Reserved