Benchtop Repairs
Cracks, Chips, scratches and stains on your benchtop can be repaired.
With the aid of modern technology, Marble Everlast provide amazing repairs to your damaged Marble and stone benchtops using state of the art UV curing aids along with gels and epoxy risins.
Repair services we provide:
Chip Repairs
Stain Removal
Crack Repairs
Joint Replacement
Scratch Removal
Marble Everlast provide a prompt and flexible service repairing damages to your kitchen benchtops no matter how minimal or extensive the damage is.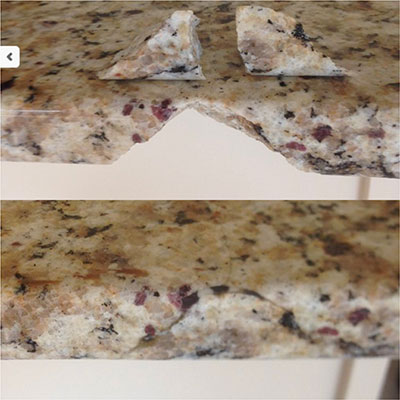 Caesar stone Chip and Crack Repair
Ceasar stone and other engineered benchtops are prone to damage whether it be small or large chips or cracks appearing.
Engineered benchtops are less durable than your typical natural stones and therefore require greater care when operating around them. The good news is Marble Everlast will repair the damage to the point you may have trouble spotting exactly where the damage was previously and at a relatively affordable cost.
Contact us today on 0401 508 938 to arrange an inspection and FREE quote. Alternative you can submit an enquiry on our contact form.
Get Started & Book Now!
Brisbane's local stone restorations & repair specialist
Get started on improving your precious stones
and home enhancements.
Copyright 2017 Marble Everlast - All Rights Reserved